Art, music, and races take over the streets of Doylestown September 7-8, 2019
Mark your calendars for September 7th and 8th when the Doylestown Arts Festival and Bucks County Classic return! These free-to-attend events will line the streets of Doylestown with artists, live music, bicycle races, and activities for all ages to enjoy.
Due to these special events, be aware of parking restrictions and road closures. The map below highlights the footprint of both events for the weekend. Subscribe to Dmail to receive news and alerts.
Doylestown Arts Festival
Join us September 7th & 8th as the Doylestown Arts Festival returns for its 28th anniversary! The two-day street festival features 160 independent artists, 32 acts of live music across 5 stages, local food vendors, live art, and interactive demonstrations. Free to attend, the Doylestown Arts Festival is one of the largest and most celebrated arts festivals in the region. The festival runs 10am-5pm each day.
Check out Doylestown Art Week from September 2nd - 8th. Over 30 temporary and semi-permanent art installations, exhibits, performances and activities will pop up in Doylestown's vibrant business district. Explore the museums, galleries, shops, and restaurants and experience the talents of local artists.

All ages are invited to experience the arts in the Best Small Town Cultural Scene in America.
---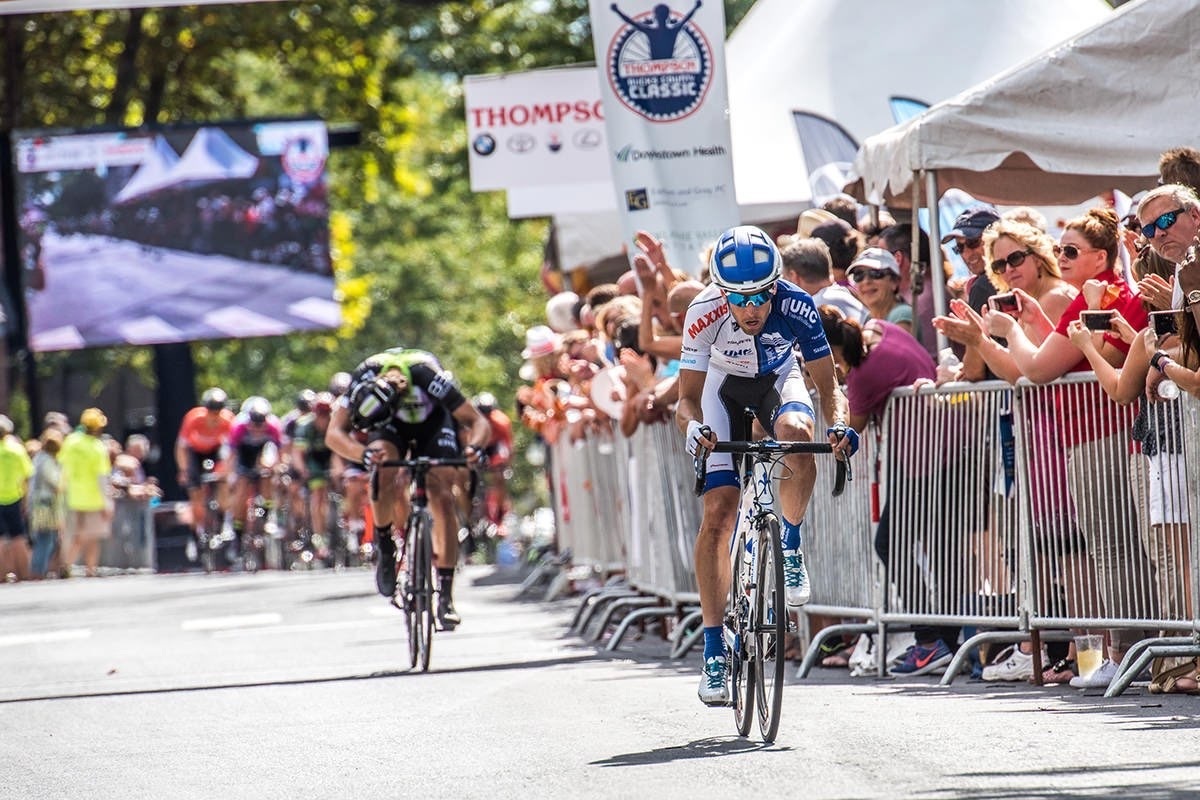 Bucks County Classic
Join us Sunday, September 8th when the USA Cycling Pro Tour races into Doylestown for the Thompson Bucks County Classic. Experience the high speed action of American criterium racing in one of America's best small towns. The Thompson Bucks County Classic is free to attend.
Pros, amateurs and kids will speed around the borders of the Doylestown Arts Festival. There's also a bike parade with bikes of all shapes and sizes! Races run 9am-4pm.