The Doylestown Memorial Day Parade is conducted annually for the sole purpose of honoring those American Veterans whose sacrifices in defense of our nation and its democratic ideals are responsible for the freedoms we enjoy today. Celebrating its 150th anniversary in 2018, it is the oldest Memorial Day Parade in the United States.
Last year, approximately 1,700 people participated in the parade, representing over 100 separate units, including eight local school bands, with an estimated 15,000 spectators looking on.
After a flag raising at War Memorial Field, the parade begins at Central Bucks West High School, moves east on West Court Street, then east on West Court Street, North on Main Street, and finally east on East Court Street to Doylestown Cemetery, where it culminates with a 30-minute memorial service, during which the United Veterans of Doylestown place wreaths to honor our fallen heroes.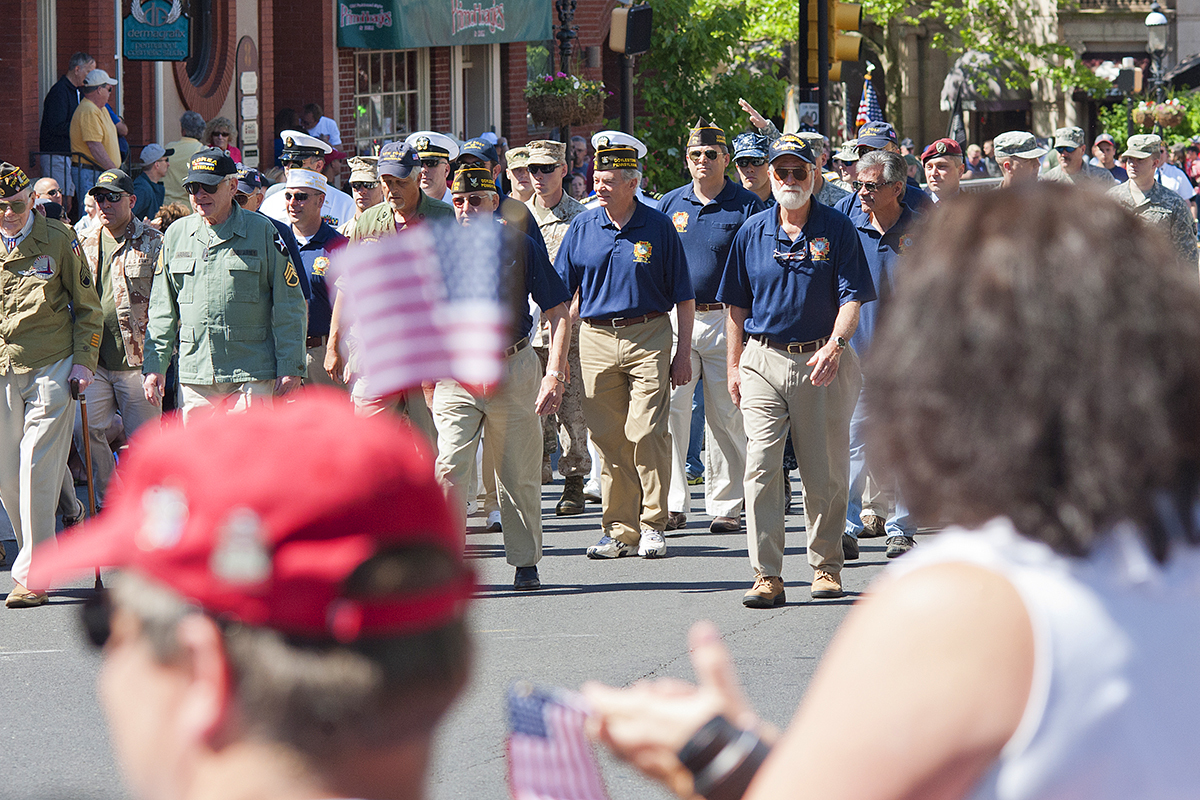 Parade Registration Forms
If your organization is interested in participating in the Memorial Day Parade, you will find an Entry Registration Form and Parade Rules and Guidelines at this link: Download 2018 Parade Packet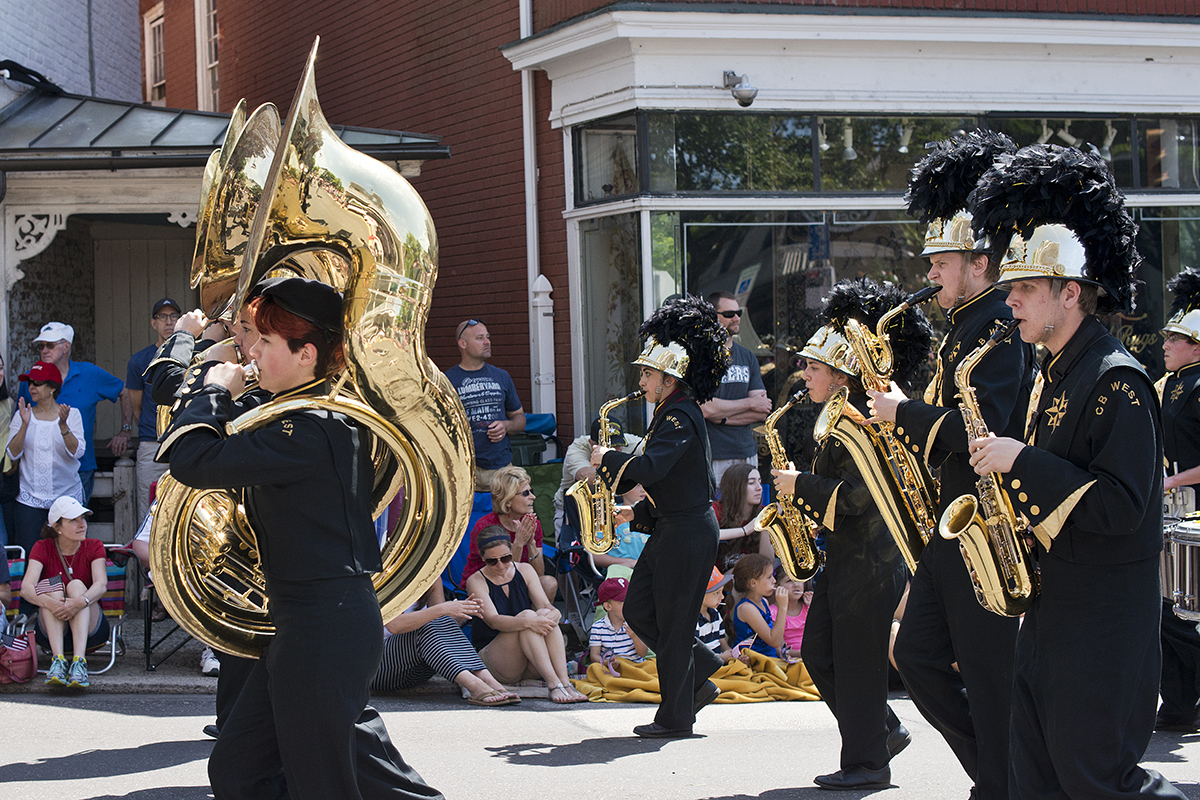 Suggestions for a Successful Memorial Day Parade
The purpose of this document is to help ensure that all participants in the Memorial Day Parade have a positive experience that is respectful of those being honored. We offer these suggestions based on feedback from others in prior years.
Read the document entitled "Parade Rules and Guidelines" and ensure that all members of your group follow the rules.
Remember that the purpose of the parade is to honor those American veterans whose sacrifices in the defense of our nation and its democratic ideals are responsible for the freedoms we enjoy today.
Remember that many participants and spectators view the parade as a solemn event.
Do not do anything that someone might view as disrespectful toward those who have lost their lives in service to our nation.
Conduct, attire, signs and other displays should be in good taste, suitable for all ages, and respectful of those being honored.
Avoid signs, displays and all other promotional materials that do anything other than identify your group and communicate messages related to Memorial Day.
Remember that many spectators and other participants view commercial and political advertising, messages and campaigning as inconsistent with the purpose of the event and as disrespectful toward those being honored.
Follow all safety instructions.
Do not throw anything or hand out anything to spectators.
Clean up after your group.
Music and other sound should not exceed a reasonable level and should not interfere with any other parade units.
Be courteous to parade officials and other participants. Remember that everyone involved is a volunteer and is trying to ensure a successful event.
We ask all group coordinators to share these suggestions with their participants. Thank you.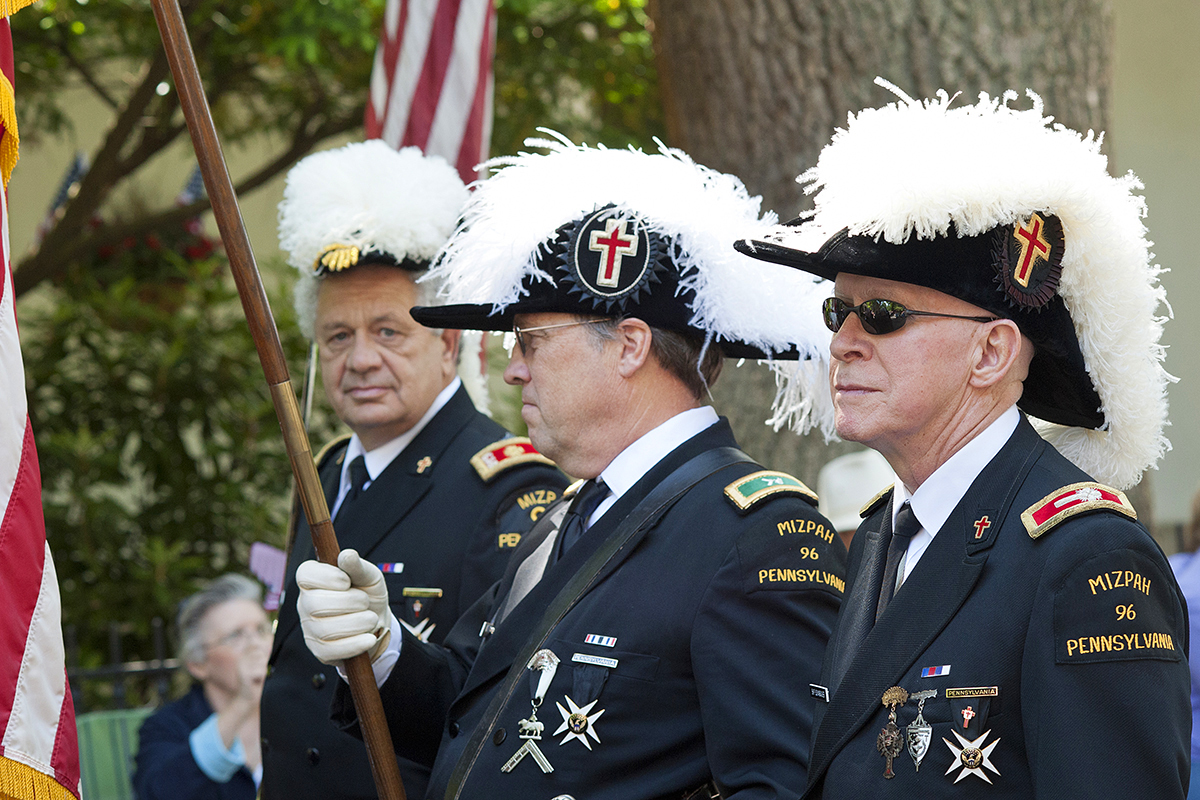 150th Anniversary Tile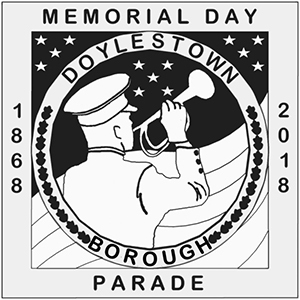 In 2018, the Doylestown Memorial Day Parade will celebrate its 150th anniversary, making it the oldest such parade in the country. To mark this occasion and to honor those who gave their lives for our freedom, the Moravian Tile Works has been commissioned to design a tile depicting this milestone, with all proceeds going to support our local veterans organizations.
Pre-orders for these tiles are now being accepted. You may download the "Memorial Day Parade Tile" order form (click here) and return it to the Doylestown Borough office, 57 West Court Street. The cost of the tile is $45.00. Payments are accepted in cash, check, or money order payable to the Doylestown Borough. First run orders will be available September 2017. Shipping will be available at an addition charge.
Please contact the Parade Marshal, Chris Suessenguth, at MemorialDayParadeTile@gmail.com for additional information or questions about the tile program.
I want to personally thank those who made this idea a reality and in so doing, provided this opportunity to not only celebrate this important community milestone, but most importantly, to honor those who defended the freedoms we enjoy today.
Sincerely,
Chris Suessenguth
Doylestown Memorial Day Parade Marshal